7 months old!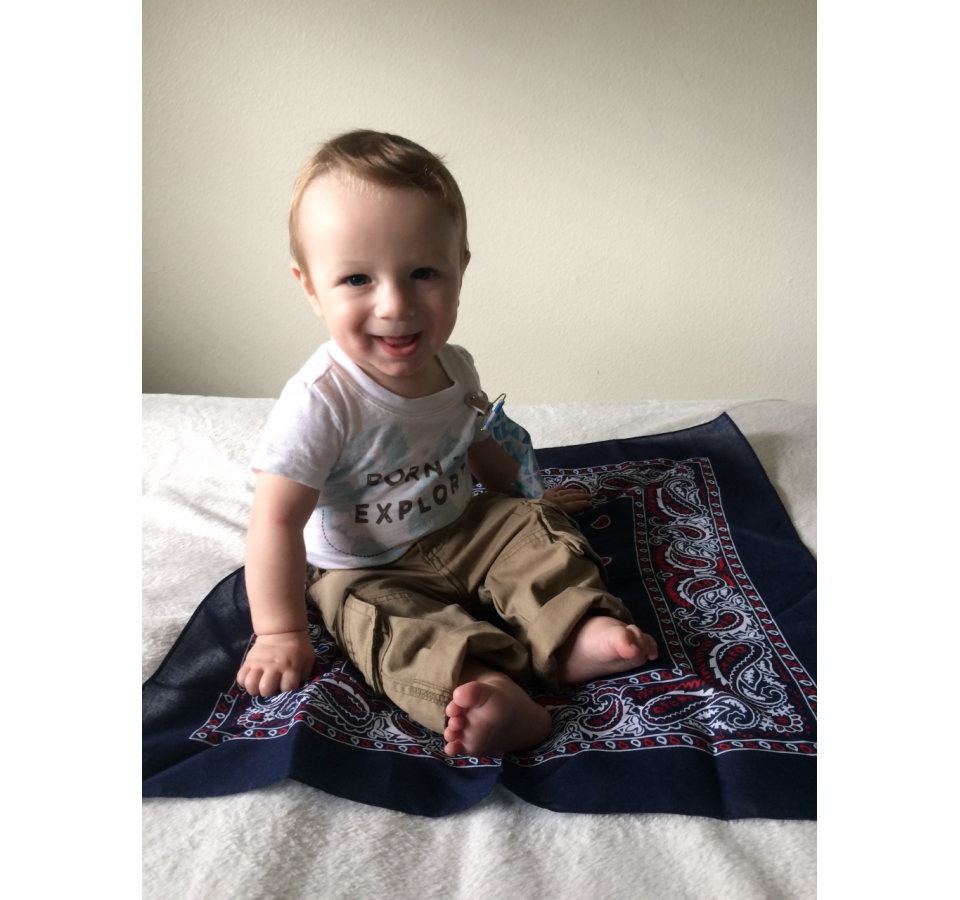 The week Leland turned 7 months old, he learned how to crawl and pull himself up to stand- so things are pretty exciting at the Wolfe Den. It's only fitting his monthly bandana photoshoot have him wearing his "Born to Explore" onesie! Mom and Dad have started Baby Proofing!!!
Also, it's important to know he likes having chapter books read to him, listeing to the band Def Leppard, but definetly not Lady Gaga music. For dinner, he enjoys eating yams and pears and during play time he's loving the new toys he got for Christmas.
In other news, our Mommy & Me baby school starts this week and we're looking forward to playtime, singing songs, and of course seeing how all the babies grew over the Holiday break.