Baby Gear: Muslin Swaddle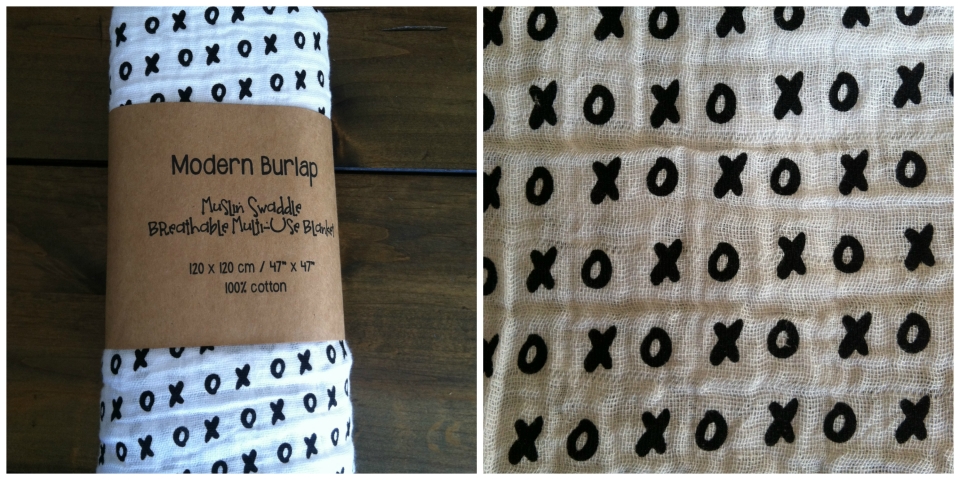 Baby Gear: Muslin Swaddle
This 100% cotton swaddle is airy and perfect for our summer baby. We love the fun and gender neutral pattern of this multi-use blanket from the brand Modern Burlap. 
After taking a Baby Care Basics class at the hospital we plan to deliver at, we now know how to swaddle and look forward to wrapping up Baby Wolfe in this cute one!
Curious about this brand? Check out Modernburlap.com for more cute baby clothes. Jenn particularly loves the "Rollin' with the homies" and "Good vibes onesies"for if it's either a boy or girl. And if it's a boy, the "Sup Ladies" onesies and shirts are adorbs!