Books Jenn's reading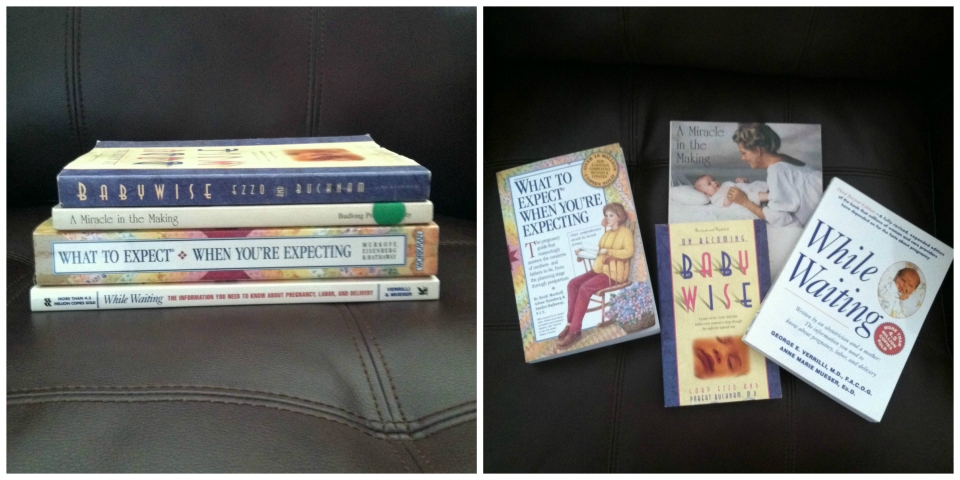 Here's the latest stack of books about babies that Jenn's reading. It's a new view to look down and see the baby bump while reading. 
So far the best one is "What to Expect When You're Expecting" by Heidi Murkoff. It's the first in a series of Expecting books, and in the future Jenn plans to read, "What To Expect The First Year" after Baby Wolfe makes its apperance.