Meet Leland Michael Luck Wolfe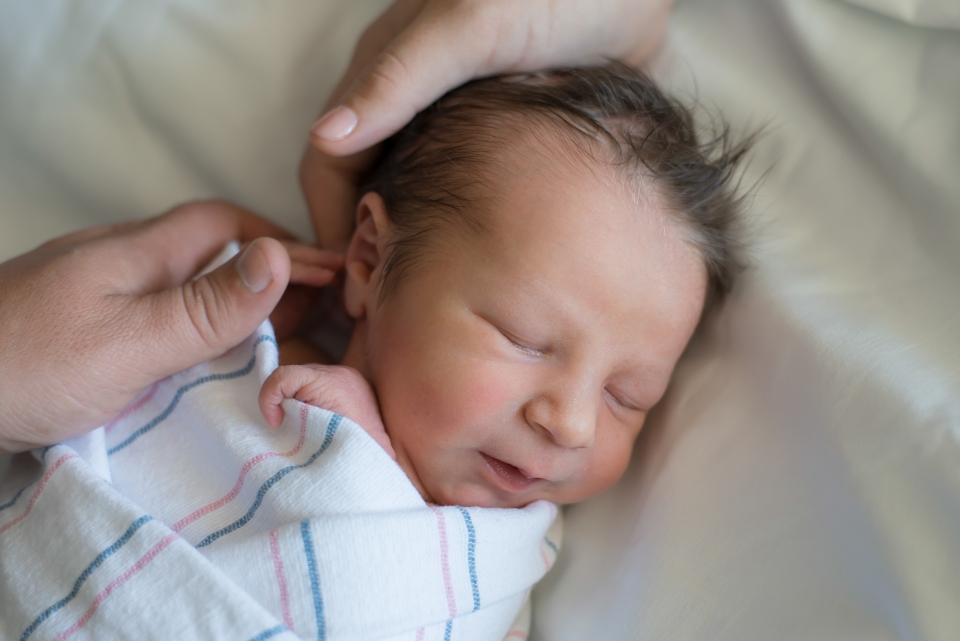 Meet Leland Michael Luck Wolfe
Leland Michael Luck Wolfe was born without complication in San Luis Obispo on his due date June 4th, 2015 at 10:15pm.  Our healthy baby boy was 6 pounds 12 ounces and 20.5 inches long. 
The Wolfe Pack Family lodged for three days at Sierra Vista Regional Medical during his arrival.  This was one day longer than expected because he was showing signs of jaundice and it was recommended that we soaked up some UV Rays and catered food for a third day.  The service at Sierra Vista was very good and we couldn't go fourty-five minutes without someone getting a little attention.  This ensured that entire pack was completely sleep deprived, but healthy, when we arrived home.  
The 'new parent boot camp' at Sierra Vista helped us all be very thankful for the three hours of solid sleep we all get before Leland gets hungry.  Everyone is catching up on their sleep and serenity back at our own home and it's been awesome.  We are all surprised by the immediate bond we feel for each other and the new indescribable 'feeling of family' we share.
Thanks to all who have help support, welcomed, and otherwise encouraged the Wolfe Pack during our journey to bring Leland to the world.  We are all very stoked.