Mid May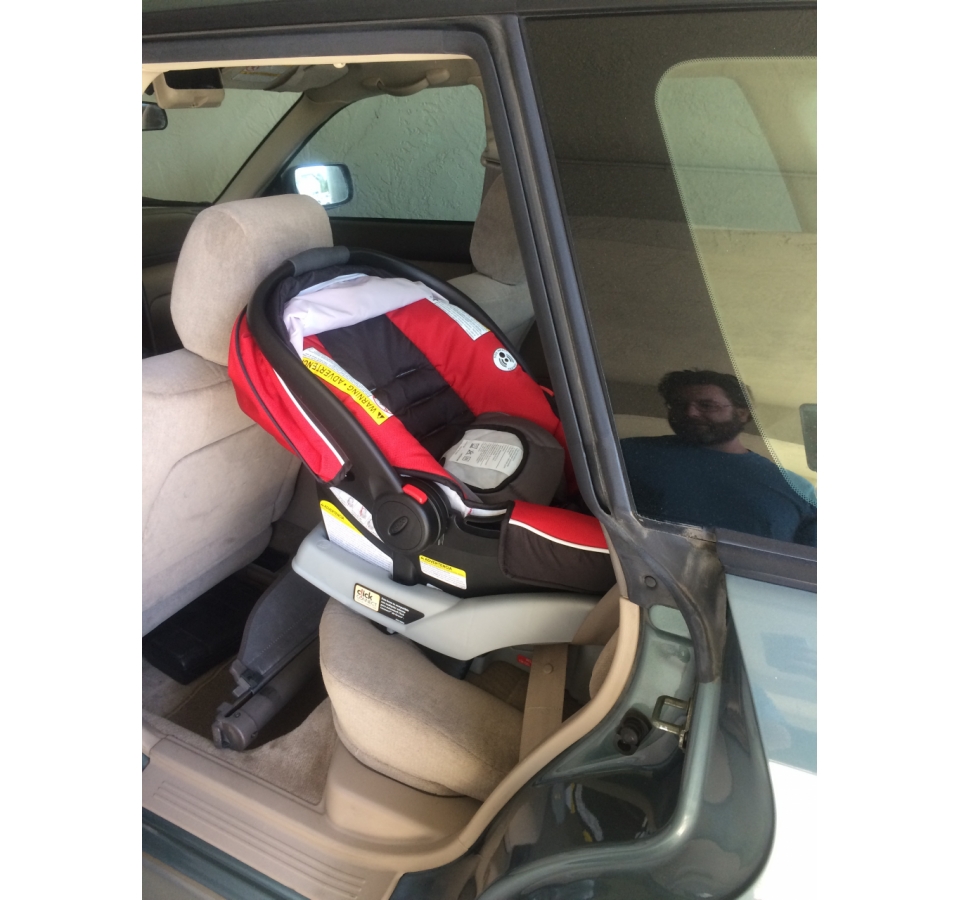 We've been busy this month prepping for Baby Wolfe and wrapping up a few projects. For example, Michael's Subaru now has a car seat base and he is all geared up for Daddyhood. 
One evening we spent hours attempting to repair our Roomba vacuum. This repair served as a lesson to us that not all things work out as planned and it's okay to set aside a project and come back to it at a later date.
Jenn's godmother, Auntie Cathie, was visiting and it was so nice to have her explor SLO-town. Her visit came to an end this week, but not before her and Jenn's mom posed for a fun picture at The Apple Farm. 
Our Labor & Delivery hospital suitcase is packed. The "PULL FOR ADVENTURE" tag is new and oh-so-fitting for this next step in our lives. 
Jenn wrote an essay as part of a scholarship contest and was one of the lucky winners. On May 18th, right after her final exam, she attended an awards luncheon at The Madonna Inn hosted by The Rotary Club of SLO which awarded the scholarship. More news on the school front is this cute Cuesta Cougar stuffed animal, a gift from Jenn's Professor Norton. With funds lined up for Fall semester and such thoughtful professors, the end of Spring 2015 Semester at Cuesta College was quite awesome. 
Baby Wolfe is expected any day now. During Jenn's recent OB/GYN appointments baby was head down and "in position." At about 2cm dialated, it could be up to three weeks until Baby Wolfe makes its apperance though. It's comfy in utero with a healthy heart rate of 136-140 beats per minute. All that's left to do is rest up and mentally prepare for the big day!