Oma & Opa Birthdays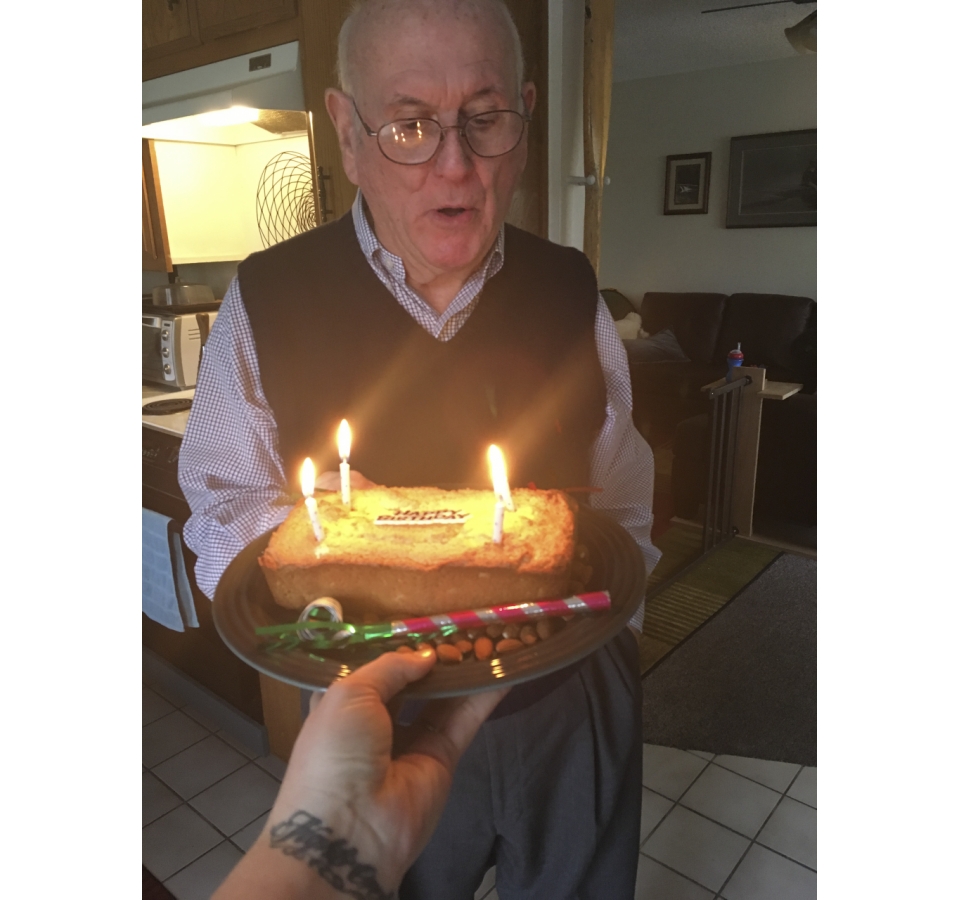 It was special being about to celebrate my parents birthday as I haven't been in town for many years over Christmas time.
It was a very festive week for The Luck Family!  My cousin Christi celebrates her birthday on the 23td, my Dad celebrates his birthdy on the 25th, and my Mom on the 27th. 
For my dad I made a 3-pound Marzipan cake totally from from scratch. I say three pound because it was one heavy  pound cake. For my mom Michael and I made Chocolate Cola Cake using actual natural sugar Coca-Cola. Michael had enjoyed this kind of cake before and wanted to introduce my side of the family to it. The mini loaves topped with buttercream frosting were a hit. Everyone loved them....especially Leland.