SCend Off and Date Night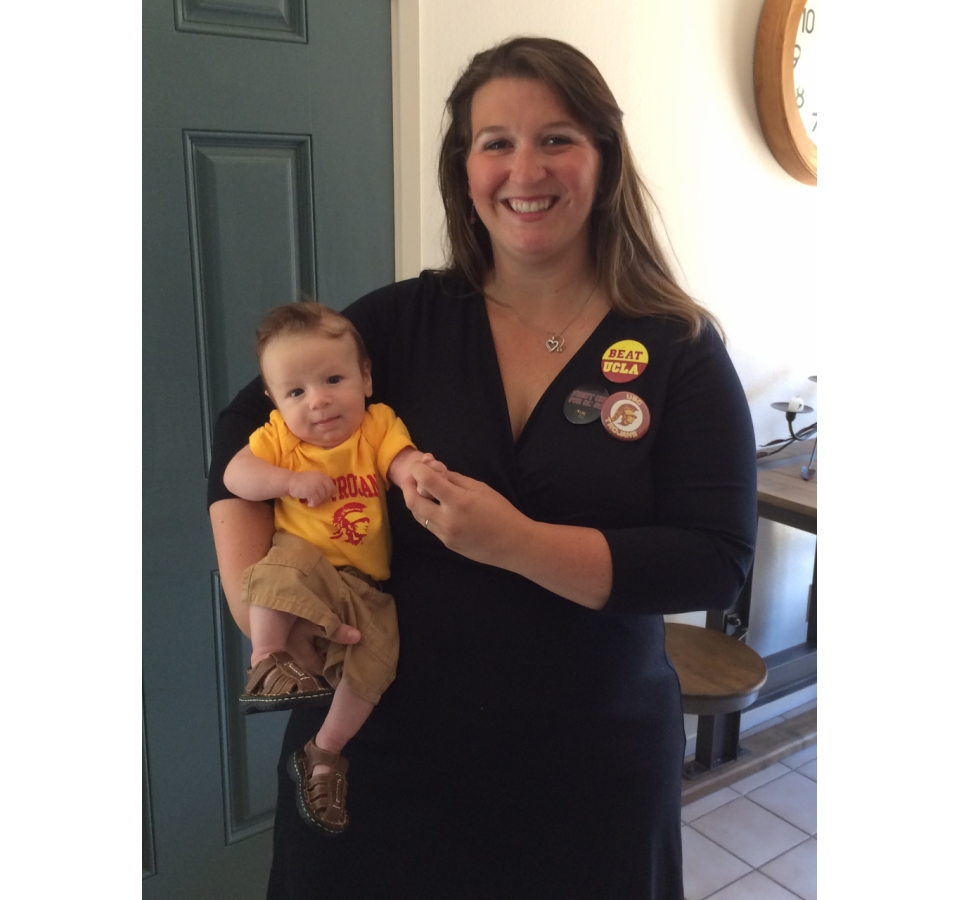 One of the great traditions and perks of being a University of Southern California alumni is membership in The Trojan Family and an annual event called "SCend Off." This year the San Luis Obispo USC Alumni Club hosted a SCend Off party in which USC alumni put on a BBQ potluck for all the new USC students from the Central Coast who will be attending USC in the fall. Everyone in the Trojan family shows up; current students, alumni, parents of students, etc. Also in attendance were former USC Football players, and current marching band members. Pretty cool!
We took it as a great opportunity to wear our USC gear and introduce Leland to his fellow Trojan Family members. 
Later that day, Michael and Jenn went on a Date Night in Paso Robles and saw Jackson Browne at Vina Robles Amphitheatre.