The Womb Tour: Grand Finale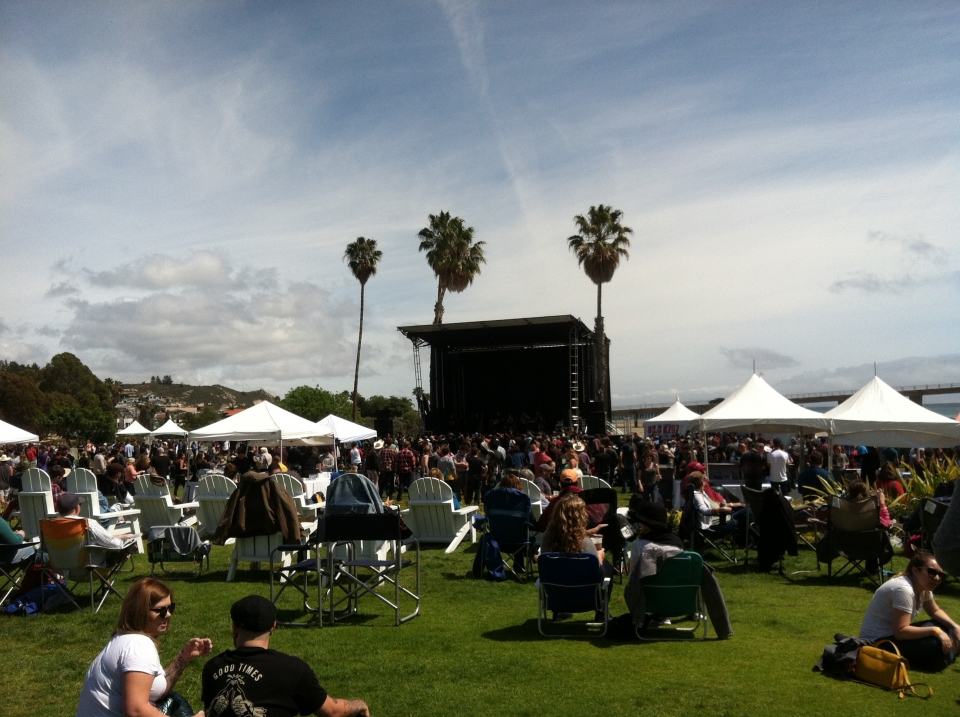 The Womb Tour: Grand Finale
For the past 8 or so months we've been seeing concert after concert in an effort to expose Baby Wolfe to great music. This weekend was The Grand Finale of what we've been calling  "The Womb Tour."
We started The Womb Tour with Jimmy Buffett at The Santa Barbara Bowl. Then saw, Cake at the City National Civic in San Jose. Then we saw Boys II Men at Chumash Casino in Santa Ynez, followed by America at the same venue. During our Babymoon we saw Cirque Du Soleil's show Varekai which isn't exactly a concert but its soundtrack is so unique and amazing. During that same trip, we saw Fleetwood Mac at the Rabobank Arena in Bakersfield. 
As a grand finale, this weekend, we saw Reel Big Fish at Avila Beach Golf Resort on Saturday, and Pete Yorn at SLO Brew in our town of San Luis Obispo on Sunday. 
Pete Yorn's merchandise booth sells onesies, and to wrap up the tour we figured it would be appropriate to get one. He even signed it and took a photo with us. Very cool!
Rock on Baby Wolfe, rock on!