Garden Mid March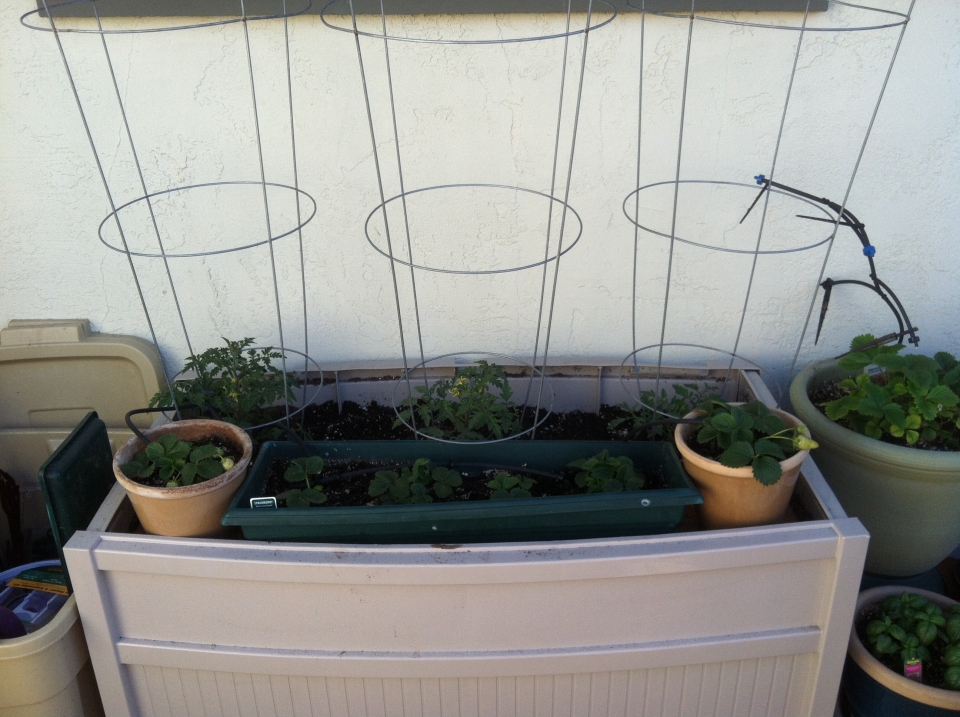 In the garden we are growing:
Jasmine
Fuschia
Snap Peas
Alpine Strawberrries
Ever-Sweet Strawberries
Black Prince Tomatoes
Pear Tomatoes
Bee Balm
Spearmint
Sweet Basil
German Thyme
Chives
It's been a week since Michael made our special concotion of "dirt" and we planted the sprouted plants and guess what?!? We haven't lost any of the plants yet! Yay Two big green thumbs up!